---
YOU COULD WIN THIS
INDUSTRY-LEADING STEAM SHOWER ABSOLUTELY FREE!
Submit your email below to be entered into the drawing for
The Superior Steam Shower valued at over $8,400!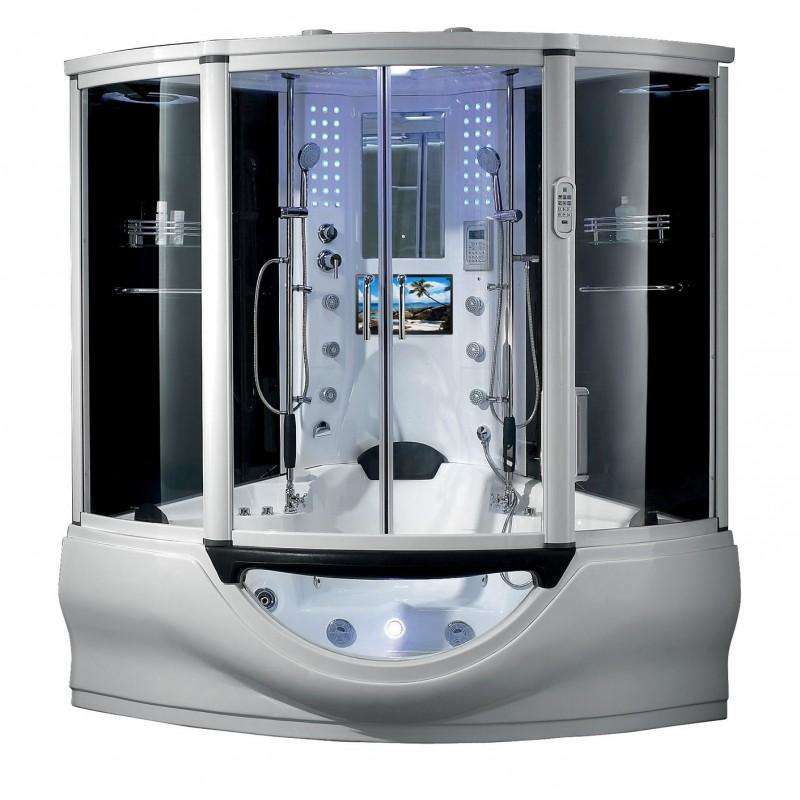 IT'S GETTING HOT & STEAMY
IN HERE!
We're GIVING AWAY The Superior - Steam Shower (worth over $8,495) to one lucky winner
ABSOLUTELY FREE!

What's included:


The Superior - Steam Shower
The Superior combination steam shower with jetted tub is our most popular fully loaded combination steam shower.
The Superior adds art-tinted glass and heavy duty stainless steel hinged doors and fixtures.
Featuring 12" digital TV, Bluetooth compatible, touchscreen control panel, 10 acupuncture jets, 16 whirlpool jets and a high efficiency 5KW steam engine, the Superior steam bath is designed to greatly increase your spa experience.
Indulge yourself in a state of complete relaxation and tranquility with the many features the Superior has to offer.
For a complete home spa experience, the Superior provides a seamless combination of shower enclosure, steam shower and hydro massage whirlpool bathtub all within the same cabin.
The Superior features 12" digital TV, touchscreen control panel, bluetooth compatibility, 5KW steam generator & thermostatically controlled water temperature amongst other features.
The unique transparent window at the front of the bathtub makes the Superior a modern addition to any bathroom.

All you have to do to enter is submit your email below!
Submit your email below for a chance to win The Superior - Steam Shower!